Every time weekend approaches you to feel that you are closer and closer to a sandy beach with clear waters and space to spread your towel and relax. The good thing is that Attica has many sandy beaches, ideal for a one-day excursion stay that will relax you and fill your batteries for the next week. You don't have to go too far to enjoy a calm landscape with crystal clear waters and natural shade of trees on as many beaches as there are.
Below you will find some of the most beautiful sandy beaches in Attica…
Harakas Beach, Attica

This particular beach is quite popular but without the crowds, you will see it on other beaches. Plus, it's so spread out that you'll always find room to sit comfortably. It is a relatively close beach in Athens with nice fluffy sand that offers you everything you want. It is located near Sounio Avenue, it is a traditional settlement of Haraka, and it is a first-class opportunity for a one-day excursion. You will also find shallow water and it is a good solution for families who want endless play for their children. See here exactly where the beach is and prepare your bathing suit!
Mavro Lithari Beach, Attica

Photo Source: Google Maps
Mavro Lithari beach is for those who prefer organized situations and do not want to leave far from Athens as it is about 40 minutes from the center. It is mainly sandy beach both in and out of the water and in some places you will see fine pebbles. It is not a shallow water beach which discourages some from visiting it. It is most characteristic is the massive black rock in the middle of it, so it was named after it
See HERE where the sandy beach is located Mavro Lithari.
Marikes Beach, Attica

Photo Source: athensattica.com
A well-hidden secret that the Athenians are slowly discovering. A beach with fluffy sand in Rafina that is worth meeting. The reason for the Marikes beach. Even on weekends when more people gather, we find a quiet corner to sit in and enjoy the natural shade under the trees. The sandy beach spreads to 700 meters. Over there you will also find shallow and clear waters. Don't forget it's not organized, so you'll have to take all the essentials with you. It's worth staying there until the evening and enjoying the sunset.
See how you get to Marikes HERE.
Thymari Beach, Attica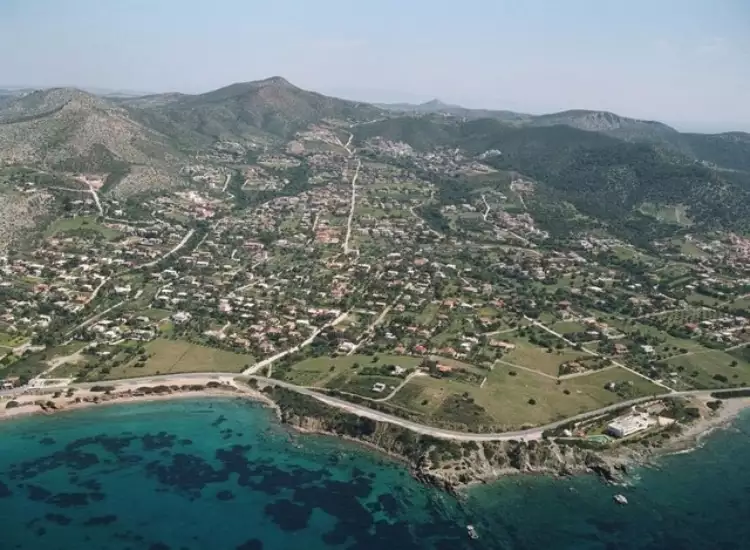 A fragrant beach with fluffy sand and clear waters. Our ideal proposal for this weekend. It's also has been tested. Thymari beach is located just 55 km southeast of the center of Athens. If you want a calm beach with sand to play on and your towel to touch the soft sand it's an ideal choice. It's not the crowded beach that you leave more dazed than you went and in the end, you don't even relax. As far as its name is concerned, it's no accident. The homonymous settlement is named after the countless thymes that exist on the slopes and in some places reach the beach.
Thymari beach you will find after the beach taverns of Palea Fokaia and you can see exactly where it is HERE.
The sandy beaches in Attica are many and waiting for you to meet them…