Clean beaches and ideal for endless family play
Getaways to the beaches of Attica is a pleasant break from everyday life which you can have without spending a lot of time or money on fuel. Next to Athens, there are beautiful beaches, just as you want them, large or small with sand or fine pebbles. Depending on your preferences you can find even more hidden places less crowded and enjoy swimming on a weekday or even on the weekend.
At mygreece.tv this time we have selected beautiful beaches of Attica that have only sand for those who do not want to step to a single pebble in their path. Pick the one you like and it fit your schedule you and get ready for your next one-day trip.
Bromopoussi Beach, Attica
You can hear people calling the beach, kalopigado (good well) In fact, its name comes from the Albanian word "pushi" which means well, so the name became "Bromopigado". However, it is now used to be called Kalopigado. But it's not the name that makes this beach special. It is much more, its the sandy beach and its clear blue and crystal clear waters that attract you. It is a very quiet beach that fascinates you and you wonder why you did not locate it earlier to spend there pleasantly your weekends. As many times as we visited it, we did not feel the wind and probably this is because it is very protected from the rocks.
Marices Beach, Attica
Photo Source: athensattica.com
A long sandy beach for swimming from morning until the sunset. In Marices beach you fit right in if you like beaches with plenty of sand that you can even run along the shore. It is located in Rafina and is now a common secret of the Athenians for a good swim. Even on weekends, you can find a quiet corner to spread your beach mats even under the trees. The sandy beach spreads to 700 meters. The waters of the beach are shallow making suitable for families.
Harakas Beach, Attica
Another one of the favorite sandy beaches of Attica. In this huge beach of Attica, you will find shallow water, fluffy sand, and enough space to place your beach mats, an umbrella to enjoy the sun and the sea. You will find it on the borders of the Municipalities between Lavrio and Keratea, in 65 km distance from the center of Athens. It is undoubtedly a wonderful beach with enough simple and quiet, suitable for the first dives of the season. The waters of Harakas beach are crystal clear and while the beach is endless the children really enjoy their playing. What's certain is that during the summer you will visit over and over again.
Thymari Beach, Attica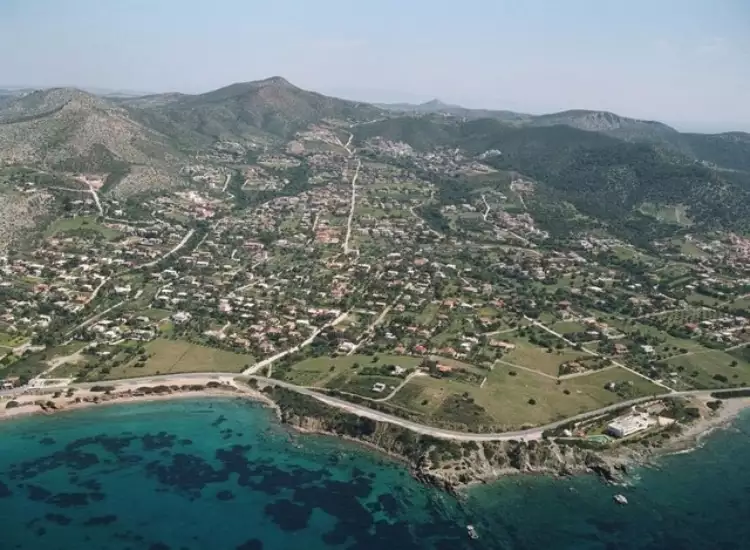 A fragrant beach with fluffy sand and clear waters. Our ideal proposal for this weekend. It's also has been tested. Thymari beach is located just 55 km southeast from the center of Athens. If you want a calm beach with sand to play and also want your towel to touch the soft sand this is an ideal choice. It's not a crowded beach that sometimes you leave more dazed than you came and in the end, you don't even relax. As far as its name is concerned, it's no accident. The homonymous settlement is named after the countless thymes (thymari) that exist on the slopes and in some places reach the beach.